Meet the Team

Martin Calcutt
Martin@hampdenpartnership.com
Contact: 07976 655 232
Having worked as a civil engineer, Martin then qualified as a Chartered Accountant in 1981 and as a Chartered Tax Adviser in 1990. Martin had been a managing partner in a respected Liverpool firm for fifteen year when he realized he was devoting less tim to clients. As Martin enjoyed the personal contacts with clients and the opportunity to use his wide experience to their benefit, he moved on and in 2011 founded The Hampden Partnership to do exactly that.
Martin has always been involved in rugby and as a Liverpool District Referee he can be found refereeing games around the district most Saturdays during the season, and some Sundays too if family allows!

Peter Gordon-Smith
Peter@hampdenpartnership.com
Contact: 07941 375 758
Having read history at University College London, Peter entered the accountancy profession to pursue a career in taxation. He became an Associate of the Chartered Institute of Taxation in 1987. Having worked in firms large and small, he prefers the personal contact with clients that gives scope for problem solving and co-founded The Hampden Partnership in 2011 to do exactly that.
When not engaged in tax or family matters, Peter maintains his interest in history which may be an excuse to visit historic sites in warm countries with good food and wine! Sporting interests include watching Sale Sharks and running - but gently!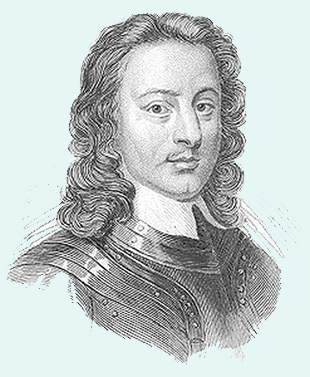 John Hampden (1595 - 1643)
Taxation with all its complexity and uncertainity, is a cause of concern for everyone. Throughout the centuries there has been a tension between the Government collecting the taxes to spend, and the people paying those taxes. A famous examples is from the American War of Independence, which gave us the slogan "No Taxation without Representation."
Whic brings us to John Hampden. Born in 1595, he fought against tax that was arbitrarily collected without consent.
He argued such taxes were unlawful and if the King could raid the pockets of his subjects at will, it would leave "no man anything he could call his own."
He stood for the rule of law and collection of tax by consent.We believe these to be principles as sound today as they were in Hampden's time, hence The Hampden Partnership.John Hampden continued his opposition to rule by decree and died fighting for his cause in 1643, during The English Civil War.